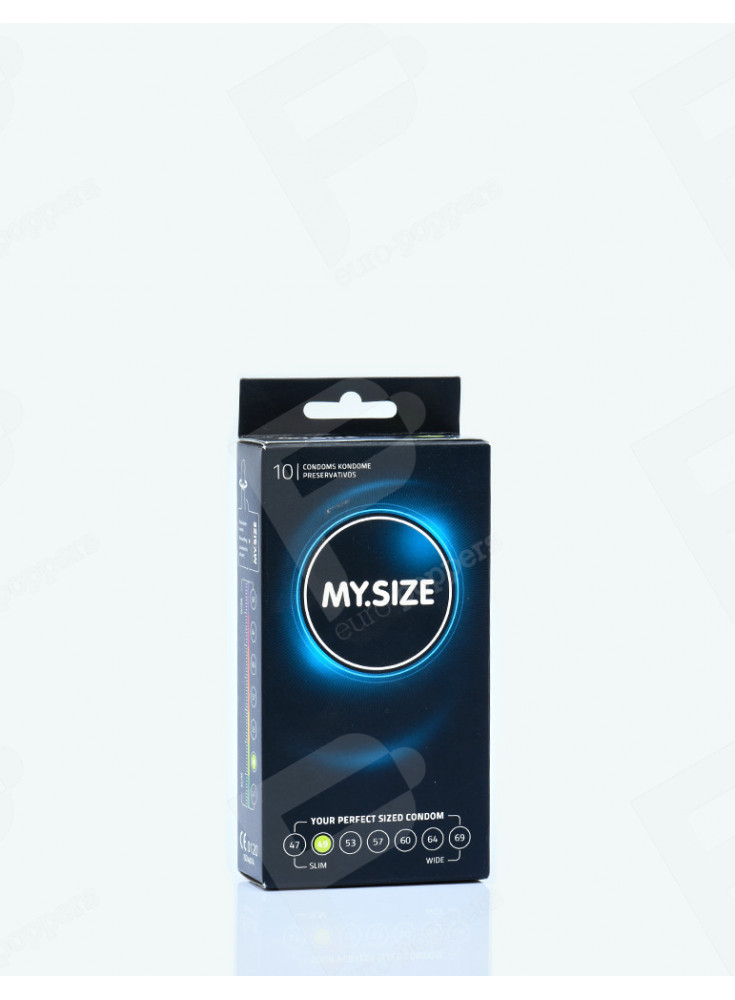  
Condoms My.Size - 49mm - Pack of 10
This is a pack of 49mm in diameter Size condoms i.e. a circumference of 10-11cm. The maximum length of these condoms is approximately 16cm. My Size condoms are extremely thin, in fact, they are less than a millimetre thick. These are ultra-resistant condoms, made of natural latex, with reservoirs and pre-lubricated. They obviously have the CE standard. The texture is extremely smooth.


It is an ideal condom for anal or vaginal intercourse for an ultra-natural sensation.
 

Opt for this batch of 10 second-skin effect condoms adapted to your size!
Circumference: 10-10,9cm
Reservoir
Pre-lubricated condoms
Latex
Diameter: 49mm
Thickness: 0,05mm
Other products you might also like: