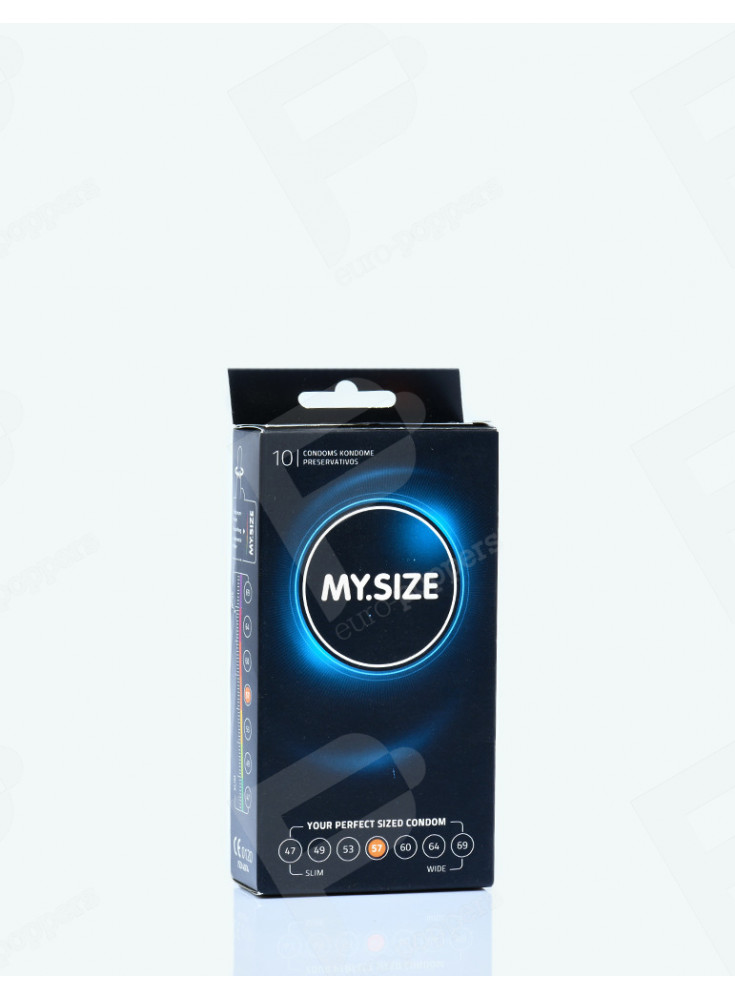  
Condoms My.Size - 57mm - Pack of 10
My.Size 57mm. You can finally feel comfortable with the My Size condoms. My Size listens to its customers and so offers a wide range of condom sizes. Ideal for those who have a slimmer or larger penis, they will fit and satisfy everyone.


Sold in packs of 10 condoms, this box is perfect for a penis with a circumference of 11.5-11.9cm, or 57mm in diameter. The maximum length of the condom is approximately 18cm. My Size condoms have a reservoir and a smooth, ultra-thin, texture (0.06mm) because they are made of natural latex. They are tasteless and transparent. These condoms are obviously up to CE standards! They are ultra-comfortable and do not slip during intercourse. They are suitable for anal, vaginal and oral sex.

We advise you to use water-based lubricants if necessary.


This range is CE certified to European standards, the condoms have a reservoir and are transparent.
Pack of 10 condoms
Thickness: 0,06mm
En latex naturel
Diameter: 57mm
Circumference: 11,5-11,9cm
Other products you might also like: