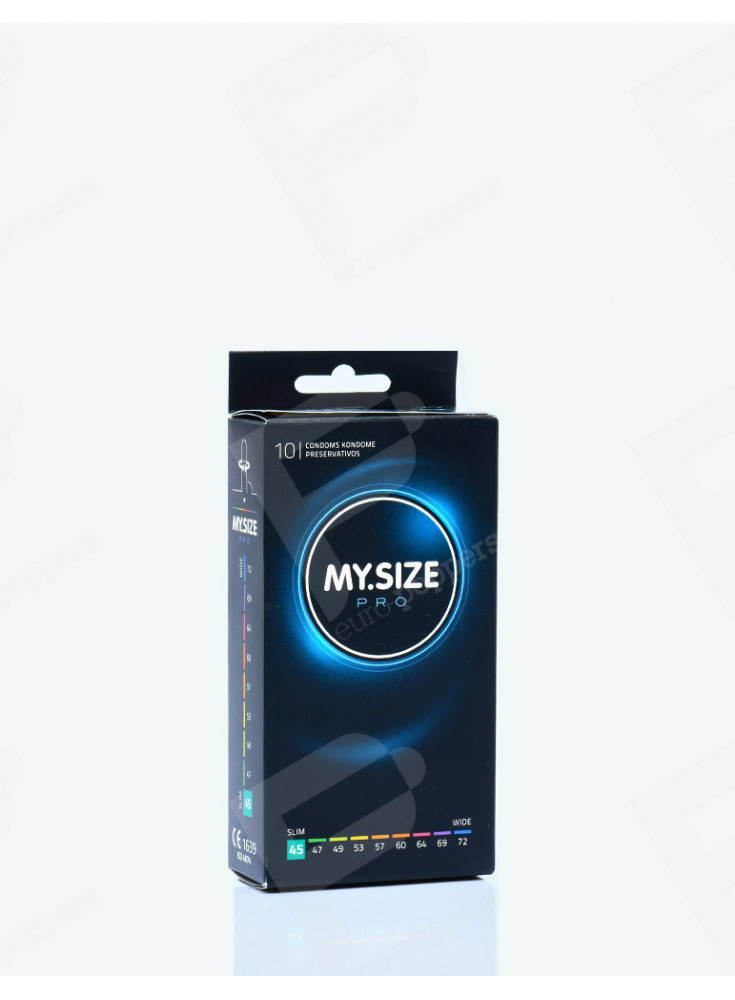  
Condoms My.Size Pro - 45mm - Pack of 10
Choose My size condoms to avoid getting the wrong size! With a second skin effect, these condoms will fit like a glove on men with a circumference of 8-9cm, or 45mm in diameter. The length of the fully unrolled condom is approximately 16cm. My Size condoms are premium quality condoms.

 

They are ultra comfortable thanks to an extremely thin natural latex (about 0.06 mm). Thus the sensations during vaginal or anal intercourse, and even during a fellatio, are really close to natural conditions. My Size condoms have a neutral taste.

 

This range is CE certified to European standards, the condoms have a reservoir and are transparent.
Diameter: 45mm
Circumference : 8-10cm
Ultra slim natural latex

Pack of 10
Thickness: 0,06mm
Other products you might also like: