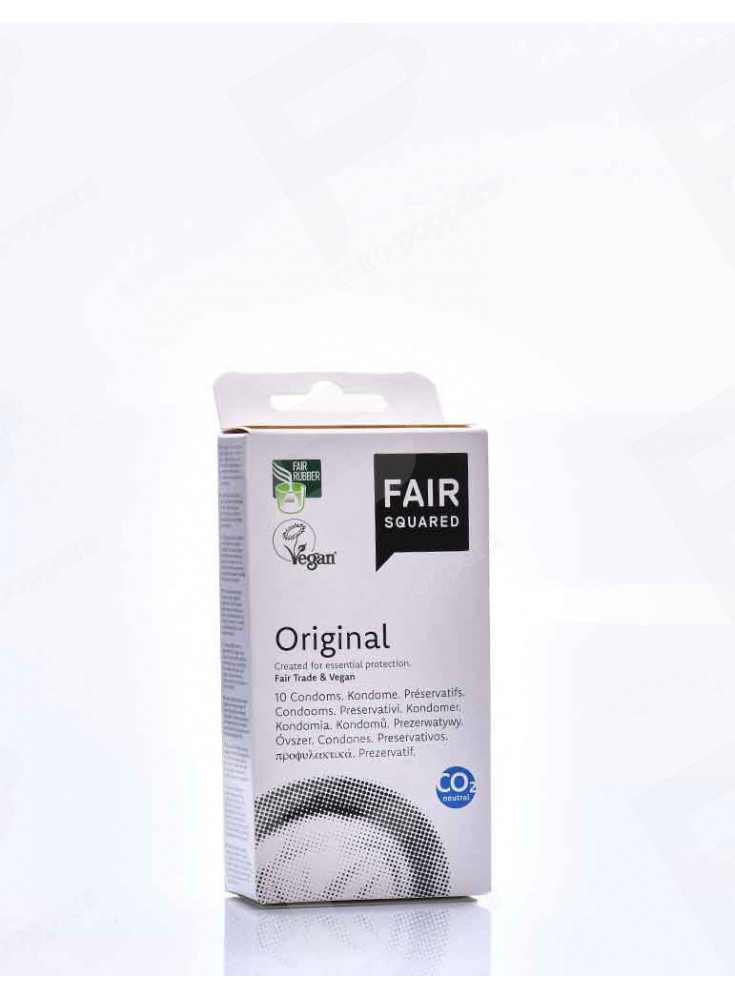  
Condoms - Vegan Fair Squared Original x10
Treat yourself to organic pleasure with Fair Squared Original Vegan condoms. This box contains 10 Casein-free, Fairtrade, organic latex condoms. These condoms come lubricated and have a reservoir and a reinforced ring to ensure a better fit.    
Tips on use and storage:
Vegan condoms

Casein-free (Casein is derived from cow's milk)
Do not use if you are allergic to latex or consult a doctor before using.
Use before the expiry date (indicated on the bottom of the box).
Store in a dry place and out of reach of light.
Compatible with water and silicone-based lubricants.
Other products you might also like: