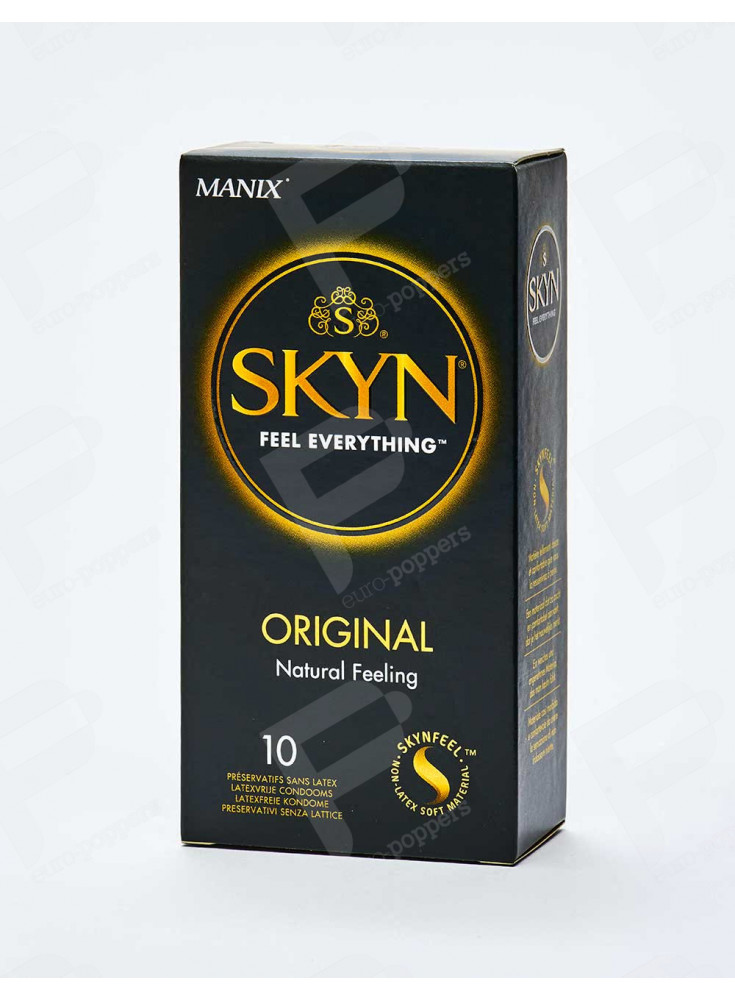  
Skyn original Condoms - Box of 10
Skyn condoms
are a range of condoms from the famous Manix brand. This pack that we are offering is composed of 10 condoms. They are made of Polyisoprene which is an
ultra-resistant
and
ultra-fine
material, you will not have the sensation of a naked penis. They have a reservoir, a smooth surface and are pre-lubricated. Tested to the strictest and highest safety standards,
Skyn condoms
are CE certified. These condoms are transparent and have a
maximum length of approximately 18cm.
 
These condoms are easy to unroll and use. Buying 'Skyn' condoms is buying premium quality condoms: the feeling of nakedness!

Do not hesitate to read the product reviews of Manix Skyn condoms below is the description 
Best Seller
Utra-thin & resistant condoms

Condoms with a reservoir
Pre-lubricated
More about Skin Condoms
Box of 10 condoms
Easy to unroll
More soft and comfortable
Smooth surface
Material: polyisoprene
Standard: CE
Size: 180 x 53mm
Condoms with a reservoir
Pre-lubricated
Other products you might also like: