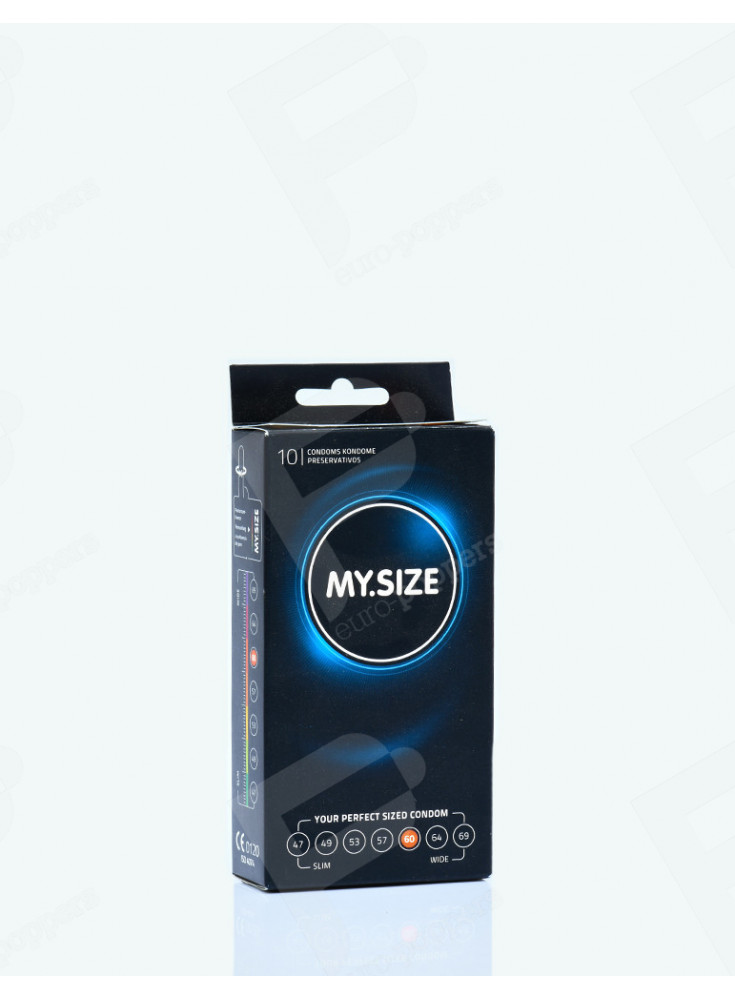  
Condoms My.Size - 60mm x10
My Size, the brand you need for custom-made condoms. Choose this King Size model for a circumference of 12 to 13cm. This reference, when unrolled, is approximately 19.5cm long. These condoms, made to CE standards, are pre-lubricated, transparent, smooth in texture and have a reservoir. These condoms are made from premium quality latex. The thickness of this condom is less than a millimetre so the sensations obtained during sexual intercourse are similar to natural sensations. They are ultra-resistant and can be used during anal or vaginal intercourse.
This range is vegan and made of natural, nearly odourless, latex.
Sensations and protection come together with the My Size condoms!  
Vegan
Natural rubber latex
Thickness: 0.06mm
Other products you might also like: