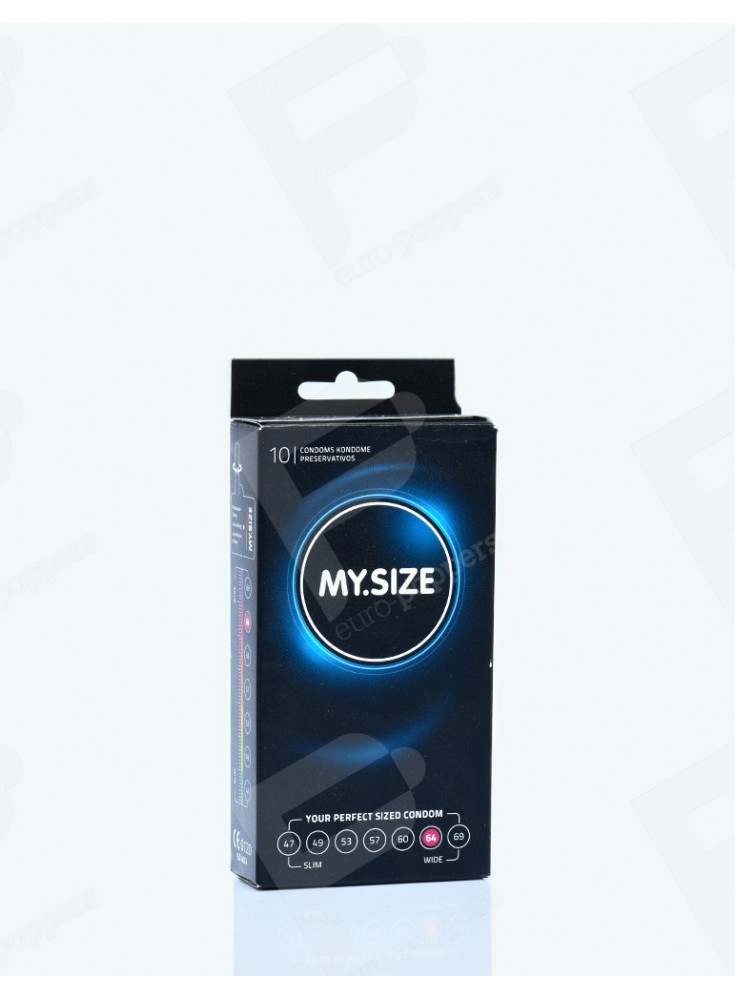  
Condoms My.Size - 64mm x10
My Size offers condoms perfectly adjusted to your penis, whatever the size! My Size has listened to its customers and offers a wide range of condom sizes. Ideal for those who have a thinner or a wider penis, they will satisfy everyone.

 
Discover the 64mm version for a circumference of 13-14cm. The length of this condom, when unrolled, is approximately 22.3cm. This condom is transparent, has a smooth texture and has a reservoir. It has no fragrance and is tasteless. This range of condoms is ultra thin, only 0.06 mm. The sensations are therefore ultra-realistic during sexual intercourse. My Size condoms are pre-lubricated and made from natural latex.


To be sure of the size, do not hesitate to measure the circumference of your penis. In this pack you will find 10 condoms, convenient to take everywhere with you.
Pack of 10 condoms
Latex
Thickness: 0,06mm
Size XL: king size condoms

Diametre: 64mm
Circumference: 13-14cm
Other products you might also like: