 
Meta Propyl 10ml
Meta Propyl poppers is the perfect choice for those looking for an intense, exciting experience. Designed to deliver moments packed with euphoria and pleasure, this poppers has become a firm favourite with lovers of pleasure and relaxation.
Offering a concentration of 10ml, Meta Propyl provides a unique combination of stabilised isopropyl guaranteeing an intense, long-lasting experience. Its carefully developed formula allows a gradual, controlled release, providing an ecstatic sensation that will engulf you completely.
Its "Holy Spirit" formula offers a transcendental and spiritual experience. Each inhalation will plunge you into a state of sensory ecstasy, allowing you to explore new dimensions of pleasure and connect with your spiritual side.
Meta Propyl 10ml
One of the Meta collection also available in Amyl and Pentyl versions.
Only available at Euro Poppers UK
More about Meta Propyl 10ml poppers
Made with propyl nitrite
10ml bottle
With safety cap
Meta Poppers collection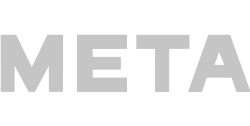 Data sheet
Strength

2

Nitrite

Propyl

Size

10ml

Pellet

With Pellet

Secure Opening

with safety cap

Bottle material

Glass poppers

CAS Number

(CAS 541-42-4) + (CAS 67-63-0)

Compatible poppers cap

Made in EU

Yes
Other products you might also like: