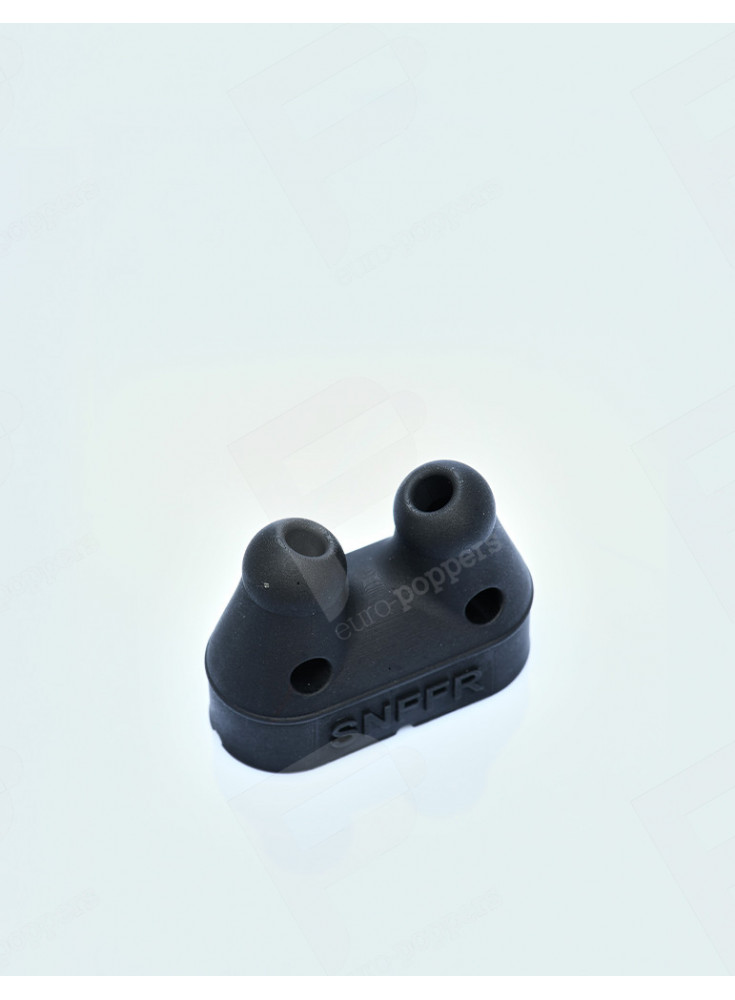  
Twin Poppers Cap by XTRM
Take it to the next level with the XTRM Twin popper cap. Thanks to this unique accessory, you can enjoy the 2 aromas of your favourite poppers simultaneously. It could not be easier! Just remove the original cap from your two favourite poppers (keep the caps to the side) and screw the XTRM Twin cap onto each tip. This accessory is rigid but easy to use. The texture is soft and non-porous. This cap gives you the opportunity to make your own mix of poppers. You can also say goodbye to burns and yellow scabs the day after. The XTRM Twin poppers cap has been designed for multiple-sized bottles.       
Poppers sniffer cap
Use 2 bottles simultaneously 
Poppers not included
To prevent the cap from deteriorating due to excessive contact with liquid we recommend that the outside of the popper's bottleneck be cleaned of any liquid before and after use.
Not suitable for all Poppers, see the compatibility document available for download below in "Attachments". Poppers in the picture are not included.
Details about the XTRM Twin Poppers cap
European manufacturing
Brand XTRM
Colour: Black
Rigid, soft and non-porous material
Double opening
4 ventilation holes
Keep the original poppers cap
Do not lean the bottle while using
Use with caution
Do not clean with water
Keep away from heat
Buy poppers separately
Other products you might also like: