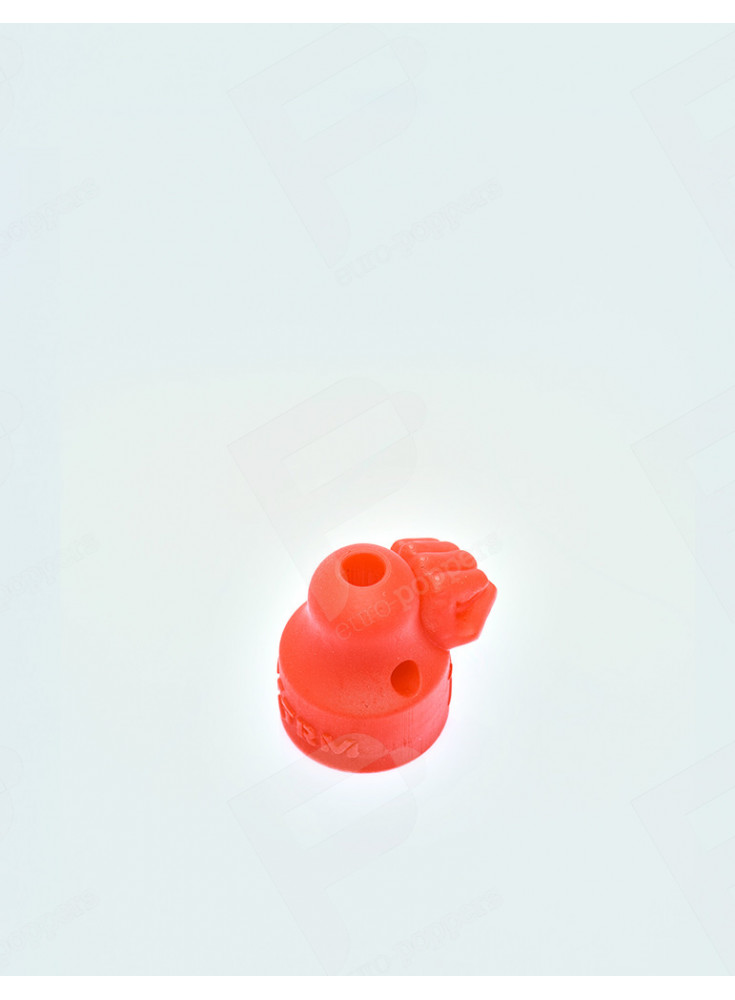  
Poppers cap Small Fister XTRM
Decorate your bottle of poppers with this XTRM Red Fist cap. Adorned with a provocative fist, it also allows you to inhale your aroma through the top opening. Screw it onto the popper's bottle in place of the original cap. The effects are more intense and you avoid any risk of burns. After use, replace your fist cap with the original lid. As you can imagine, the XTRM Fist Red poppers cap will be ideally in theme for a special fist fucking party...             
Rigid Poppers Cap
Suitable poppers are specified in the list below      
To prevent the cap from deteriorating due to excessive contact with liquid, it is recommended that the outside of the poppers bottleneck be cleaned of any liquid before use.
Not suitable for all Poppers, see the compatibility document available for download below in "Attachments". Poppers in the picture is not included.
Specific features of XTRM Fist cap for poppers
European manufacturing
Brand: XTRM
Use with caution
This cap is not waterproof
Red Rigid material
Do not clean
Keep away from heat
2 air holes for more vapours in one shot
Do not throw away the original lid
Close your bottle with the original safety cap after use
The poppers are sold separately
Other products you might also like: