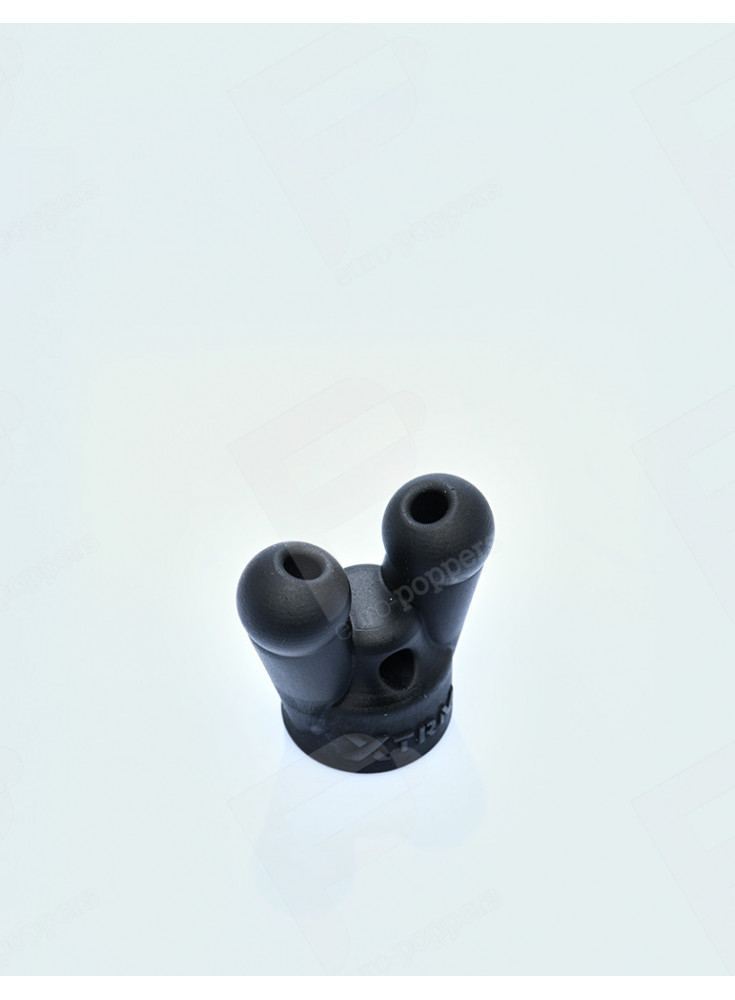  
Poppers Cap - SNFFR Double Large
Double opening for heightened sensations! Feel faster and even more intense effects with the SNFFR Large Poppers cap. Designed to make you will feel a double discharge with its double openings (one for each nostril). Not to mention the 2 ventilation holes which means the vapour rises more effectively. Its rigid texture facilitates its use and its soft texture is pleasant to the touch. Please keep the original cap nearby to close it after use. With the SNFFR Double Large poppers cap, you no longer risk touching your skin with the bottle. This is a significant advantage. So are you convinced?
It is recommended to clean the neck of the bottle before using the inhaler to avoid damage from repeated contact with the liquid.
Not suitable for all Poppers, see the compatibility document available for download below in "Attachments". Poppers in the picture is not included.
Characteristics of SNFFR large double cap for poppers
Made in Europe by XTRM brand
Color: black 
2 ouvertures & 2 trous d'air 
Rigid poppers cap
Ne pas jeter votre bouchon d'origine
After use, close the bottle with the original cap 
Ne pas pencher le flacon 
Poppers not included with XTRM double cap
Other products you might also like: