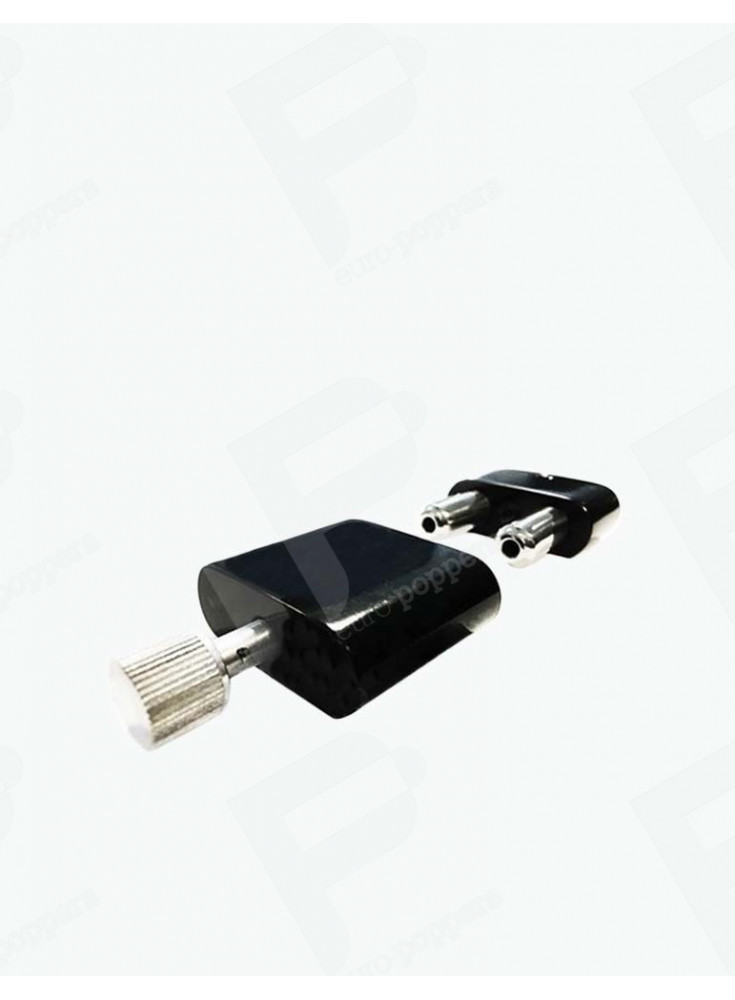  
Double Poppers Inhaler - Steel
Steel Double Inhaler. Discover a new way to inhale your favourite poppers with the Double Steel Inhaler. The MOI brand has thought of facilitating the consumption of poppers with this unique accessory. Enjoy your favourite aroma whenever you want, thanks to its two nose openings for twice the power! Carry this inhaler around your neck, the poppers will no longer leak into your pocket.

Poppers inhaler
2 openings
Instructions of use:
Remove the two cylinders of the inhaler (by unscrewing them)
Place cotton in both cylinders
Put poppers in the cylinders or let the cotton wool balls absorb the product.
Put the cylinders back on the inhaler
Ideal for fetish clubs, it is easy to use and clean. As elegant as it is practical.
Description of the Steel Double Inhaler
Poppers inhaler
Steel double inhaler
2 openings
To be washed with soap and water
Try well before inserting a cottonwool ball
Other products you might also like: