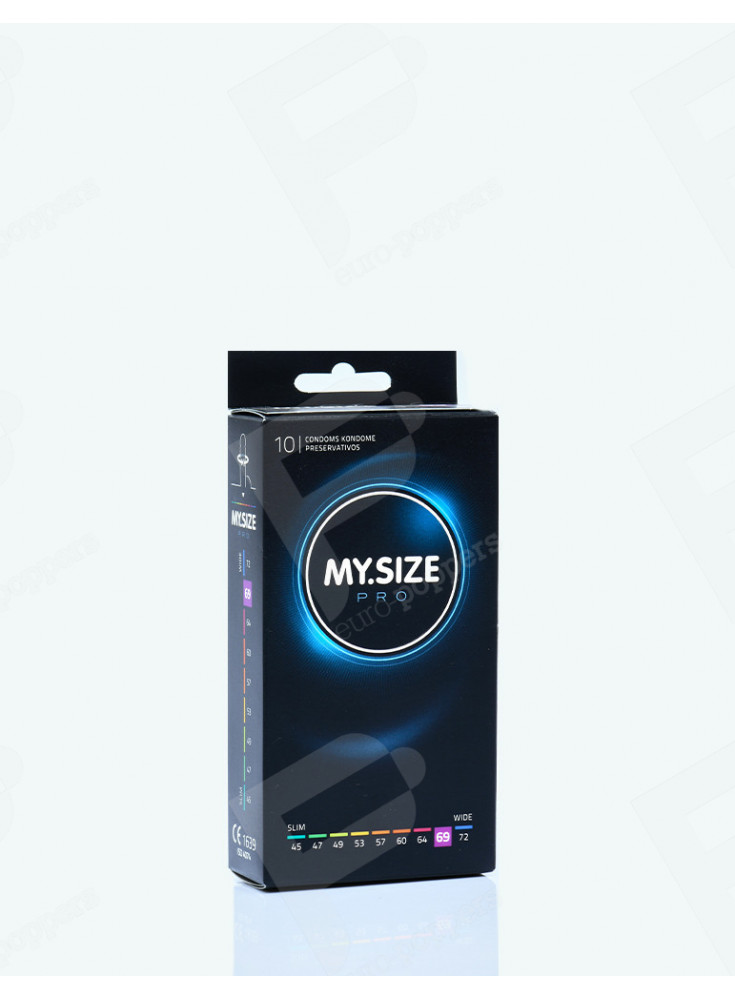  
Condoms - My.Size Pro - 69 mm - Pack of 10
Combine protection and sensations by choosing My Size Pro! This brand of condoms offers several sizes depending on the circumference of the penis. The King Size model here will correspond to a circumference of 14cm or 69mm in diameter. Its total length, once unrolled, is approximately 22.5 cm.

My Size condoms are of premium quality, this product is ultra-resistant, pre-lubricated and has a reservoir. The texture of the My Size condoms is smooth and they are transparent. It is a vegan condom created in natural latex and its thickness is less than one millimetre. These XL condoms (King Size) are tasteless and ultra-resistant.
 
If you are in doubt about sizes, measure your penis to be sure.
Diameter: 69mm
Taille XXL
Circonference: 14cm
Natural Latex
Pack of 10 condoms
Epaisseur : 0,06 mm
Other products you might also like: