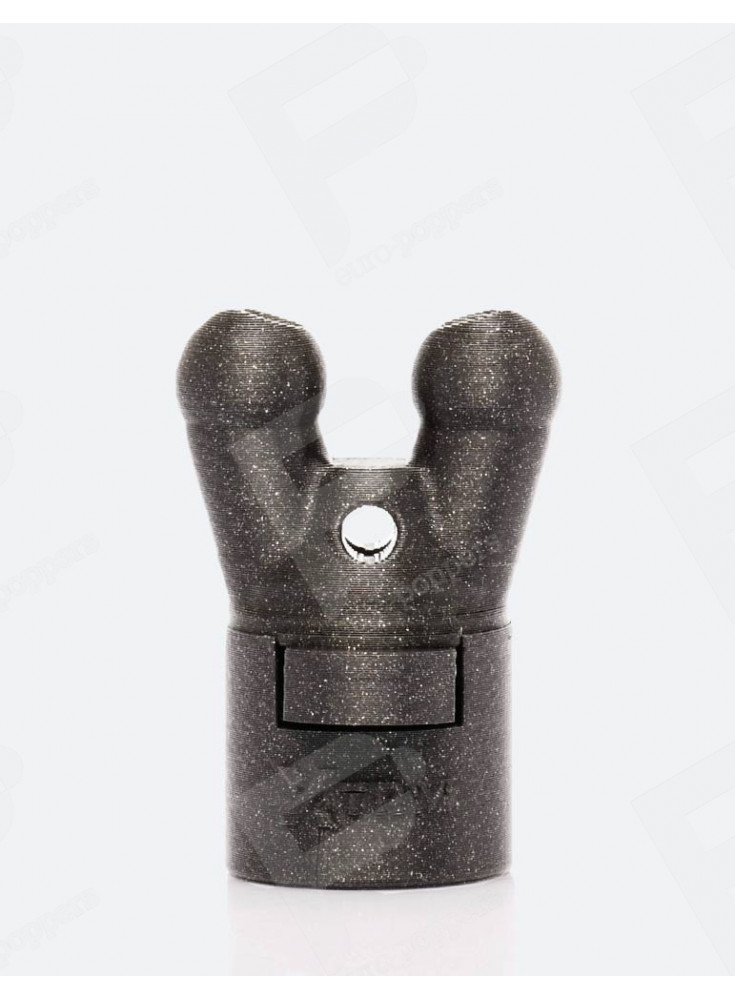  
Leakproof Inhaler Cap - XTRM double small
The XTRM Double Leakproof poppers inhaler cap, small version. Optimizes your preferred poppers. The XTRM poppers inhaler's design means leaks are a thing of the past! This cap is the solution to effortless and secure poppers' sessions.
Easy to use with your poppers, just screw the XTRM Double cap inhaler leakproof onto the bottle in place of the original cap. When finished with the leakproof poppers sniffer cap, remember to replace the bottle's own lid. Compatible with a selection of glass or aluminium poppers bottles. Your poppers will never spill over, leak or scorch your skin again. Simple usage with an integrated button, pressing ensures the cap's airtight. Risk-free fun!
Before using the inhaler the bottleneck should be wiped clean to reduce corrosion from liquid contact. After use, rinse the inhaler under hot or cold water.
Not suitable for all Poppers, see the compatibility document available for download below in "Attachments".
Leakproof inhaler cap size small info:
European manufacture 
XTRM Brand
Compatible with glass, plastic or aluminium bottles 
Use with care
Leakproof sniffer cap 
Do not leave the inhaler on the bottle, keep the bottles safety cap to close it after use
Bestseller in the USA, Austria, Germany
Poppers sold separately
Other products you might also like: