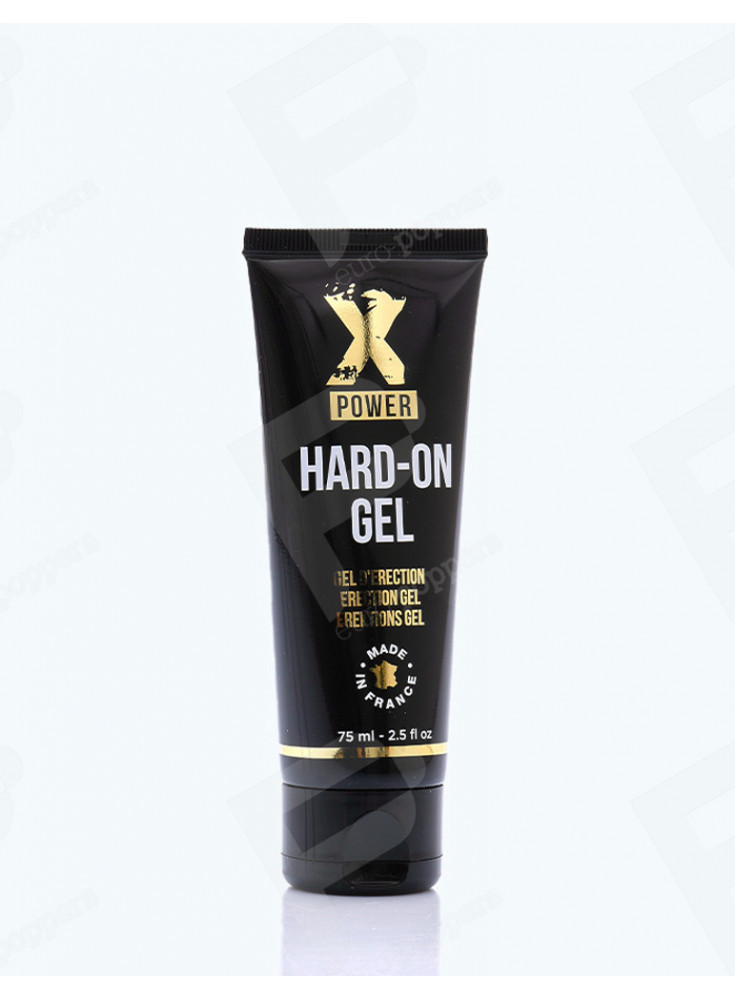  
Erection Gel - Hard-On - XPower - 75ml
Give power and firmness to your erections with Hard-On aphrodisiac gel. Using it during foreplay will help heighten arousal and improve sexual performance. You and your partner will experience even more pleasure!
Thanks to the following ingredients:
Cayenne pepper improves blood flow to the penis
Sunflower oil enhances the effects of cayenne pepper
Damiana is a natural aphrodisiac
Hard-On gel is compatible with condoms.
How to use Hard-On gel
Apply the gel to the penis before intercourse and massage until absorbed. Before using this product, test a small amount of gel on the forearm. Discontinue use if any allergic reaction occurs.
Erection Gel
Made in France
Brand: Labophyto
Contains: 75ml
Compatible with condoms
For external use only. Keep out of reach of children. Store in a cool, dry place, away from light.
Other products you might also like: