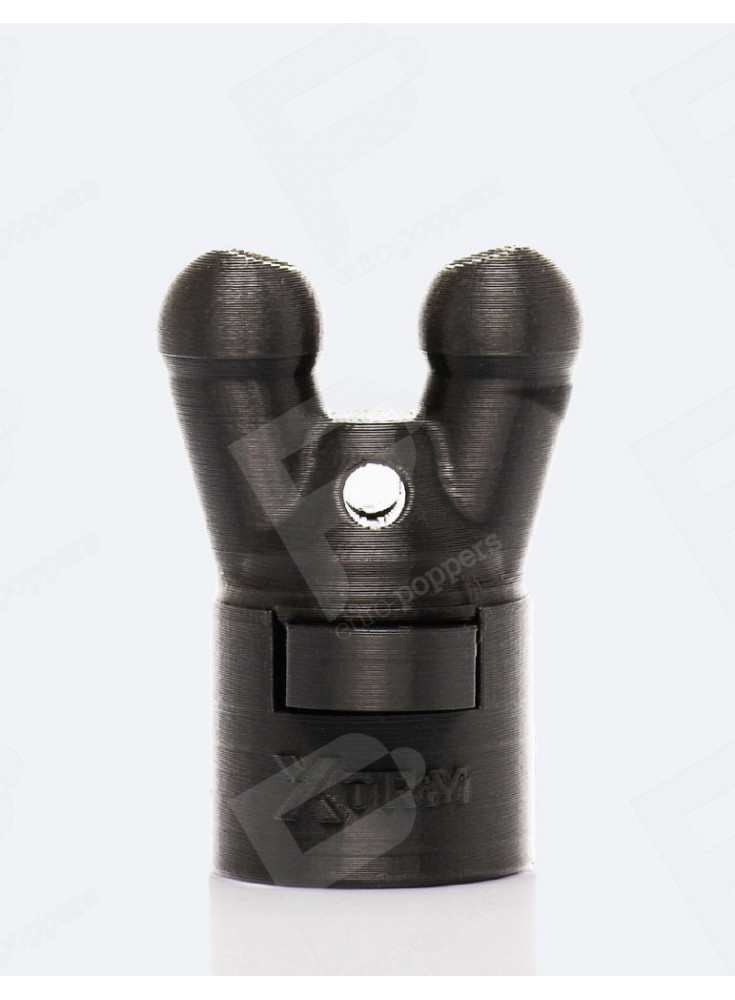  
Leakproof Inhaler Cap - XTRM double large
XTRM Double Leakproof poppers inhaler cap, large version. This double sniffer is the perfect poppers accessory for fast and strong effects. Made by XTRM brand this poppers inhaler is leakproof!
Easy and safe way to use poppers with its push button to release the vapours. No more burns, leaks or tipped-over poppers. Use it according to your desires!
Only compatible with 24ml square poppers. Don't forget to replace the original cap after using this leakproof poppers snffr cap. 
Poppers sniffer cap

Poppers not included
For optimum use, always clean the bottle before using the topper, this avoids any possible damage from repeated contact with the liquid. You should also clean the inhaler with hot or cold water after use.
Not suitable for all Poppers, see the compatibility document available for download below in "Attachments".
Leakproof poppers inhaler cap specific features
European manufacture
Leakproof poppers cap
XTRM Brand 
Compatible with glass, plastic or aluminium bottles 
Use with care 
Do not leave the inhaler on the bottle, keep the safety cap to close it after use
Bestseller in the USA, Austria, Germany
Poppers sold separately
Other products you might also like: