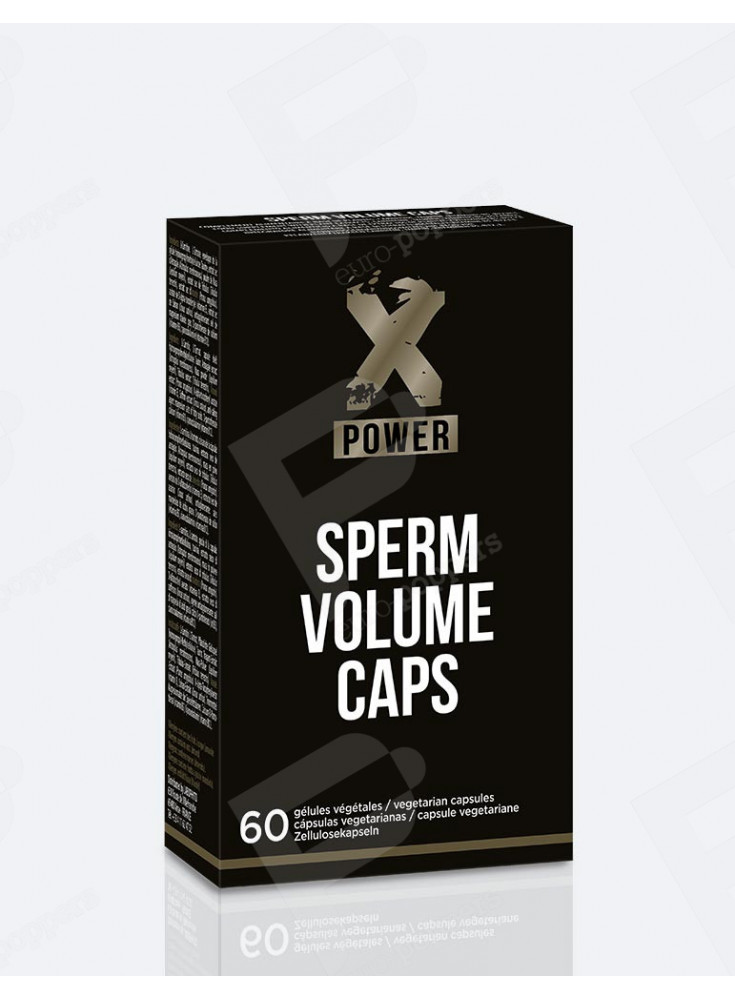  
Sperm Volume Caps - XPower - 60 Capsules
Sperm Volume capsules from the French laboratory Labophyto are natural food supplements that increase the volume of sperm during ejaculation. Its active ingredients include:
Almond: increases sperm volume
Tribulus: helps increase testosterone levels
Saffron: stimulates sperm motility
They intensify male orgasms and help maintain ejaculation, even after multiple intercourses.
This dietary supplement does not replace a varied and balanced diet; it should be taken as part of a healthy lifestyle. Keep out of the reach of children. Do not exceed the recommended daily dose. Product intended for adults only.
Brand: Labophyto XPower
Packaging: 60 capsules
Take 2 capsules daily
Composition of Sperm Volume Capsules
Tribulus extract (fruit) 80 mg
Prunus amygdalus extract (seed) 80 mg
Astragalus extract (root) 100 mg
Maca powder (root) 100 mg
Safran extract (stigma) 30 mg
Carnitine 160 mg
Taurine 160 mg
Vitamin E (100% AR*) 12 mg
Vitamin B5 (100% AR*) 6 mg
Vitamin B12 (100% AR*) 2.5 mg
Other products you might also like: