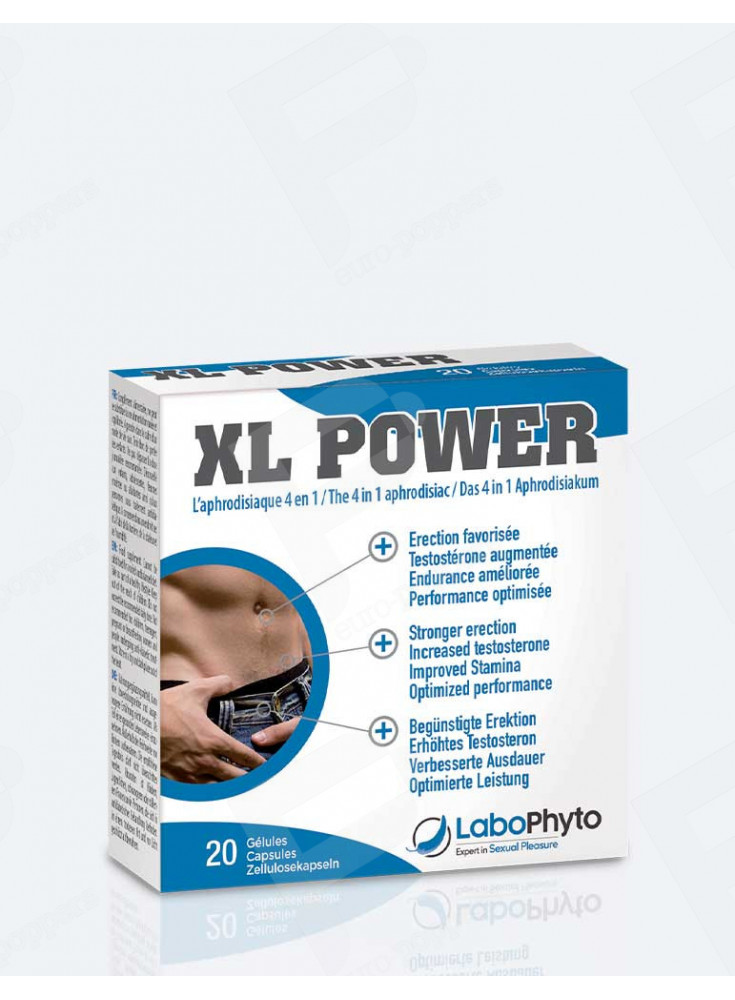  
XL Power Stimulant - 20 tablets
XL Power 20 capsules. XL Power sex booster improves performance and libido during sex with intensified pleasure and increased erections. The sexual stimulant XL Power is an aphrodisiac with several benefits for your sexual performance:
It increases testosterone levels
It improves erection
It promotes blood circulation
It is recommended to take 2 capsules of this sexual stimulant 1 hour before intercourse.
Contains 20 capsules
Made in France
Available in 10 capsule pack
Stimules libido 
For men
Description of XL Power 20 capsules Sex Booster
Tribulus (Leaf and Fruit) 350mg (erection, sexual performance)
Sweet clover (Aerial parts) 160mg (blood flow, erection)
Piper Nigrum (fruit) 100mg (blood flow from sexual organs)
Prunus Amygdalus (fruit) 80mg (increases sperm volume)
L-Arginine 100mg (promotes erection)
Caffeine 80mg 
Vitamin B12 (2μg (80% AR*)
Copper (1mg (100% AR*)
Selenium (55μg (100% AR*)
Zinc (10mg (100% AR*)
XL Power Sex Booster: 100% French manufacture, declared to the DGCCRF under the N°2016-12-780 and complies with French regulations.
Other products you might also like: