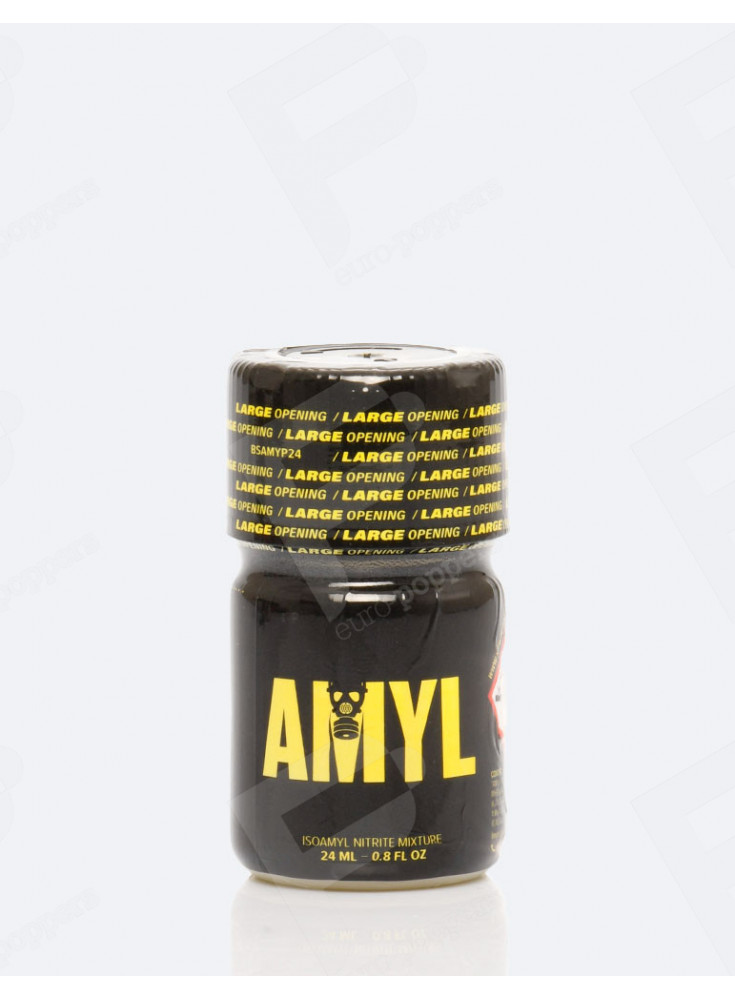  
Amyl 24ml - Large Bottleneck
Discover the new version of Amyl Poppers, with its large bottleneck and plastic vial!
Who doesn't already know and love Amyl Poppers? This new version comes in a bottle with a large opening to give stronger, faster effects! With 24ml of amyl nitrite, an unforgettable experience is guaranteed with this strong, ultra-powerful flavour. And thanks to its new PVC bottle, your favourite flavour won't dilute or leak.
Only for expert users as this is one of the strongest versions available! Unmissable!
Don't miss the other formats:
Amyl Poppers 24ml
Amyl Nitrite 
Unbreakable bottle
24ml vial
Wide bottleneck
Data sheet
Nitrite

Amyl

Size

24ml

Bottle material

PVC poppers

CAS Number

(CAS 110-46-3) + (CAS 123-51-3)

Made in EU

Yes
Other products you might also like: