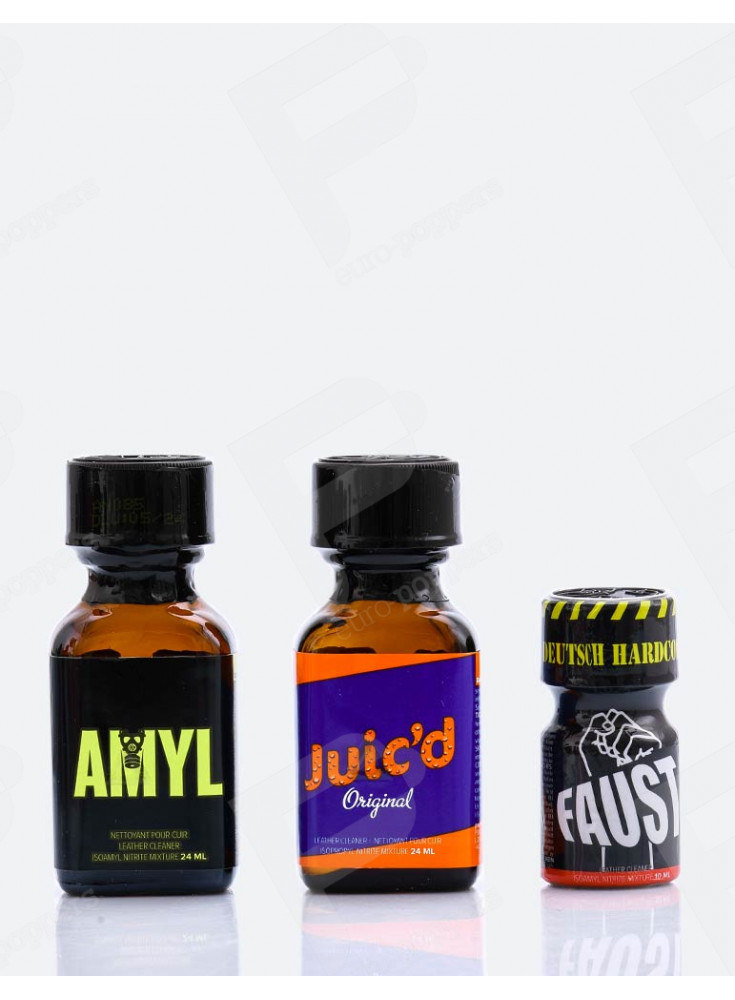  
Expert Pack
Expert poppers pack. This poppers pack includes a 24ml Amyl, Juic'd and a Faust. Three really "strong" poppers with powerful nitrites at a bargain price. Experiment with two different nitrites. With the Amyl in a 24ml bottle and the Faust poppers in a 10ml, discover the powerful Amyl nitrite. The Juicd poppers, a delicious Propyl nitrite-based formula, in a 24ml bottle. Perfect pack for experimented poppers users.
Pack of 3 Poppers
10ml Amyl nitrite (Faust)
24ml Amyl nitrite (Amyl)
24ml Propyl nitrite (Juic'd)
Description of the Expert Pack
Pack of 3 poppers 
Extra strong Poppers
Iron Horse
Propyl nitrite
24ml bottle
Amyl poppers
Faust 
Product information: Some bottles of these references may contain two or three pellet beads, or even none, depending on the production line. Their absence does not affect the quality of the product.
Data sheet
Nitrite

Amyl
Propyl

Size

10ml
24ml
Other products you might also like: